The Riviera Maya is an ideal place to spend the holidays due to its wonderful Caribbean sea, archaeological sites, cenotes, lagoons and great tourist cities that have made of the area a world-class tourist destination. Also the amount of activities that can be done range from relaxing day at the beach, a shopping day, a excursion in a theme park, to activities such as diving and Snorkeling in the Riviera Maya.

Snorkeling is very popular because the Riviera Maya shore is right in front of the second largest barrier reef in the world. The beautiful Mesoamerican Reef system.
However the reef ecosystem is fragile. Rising temperatures and harmful chemicals leaching into the water are bleaching the coral reef. Human visitors might even be carrying some of these toxins on their skin.
When you swim with sunscreen on, chemicals like oxybenzone can seep into the water, where they're absorbed by corals. These substances can disrupt coral's reproduction and growth cycles, ultimately leading to bleaching.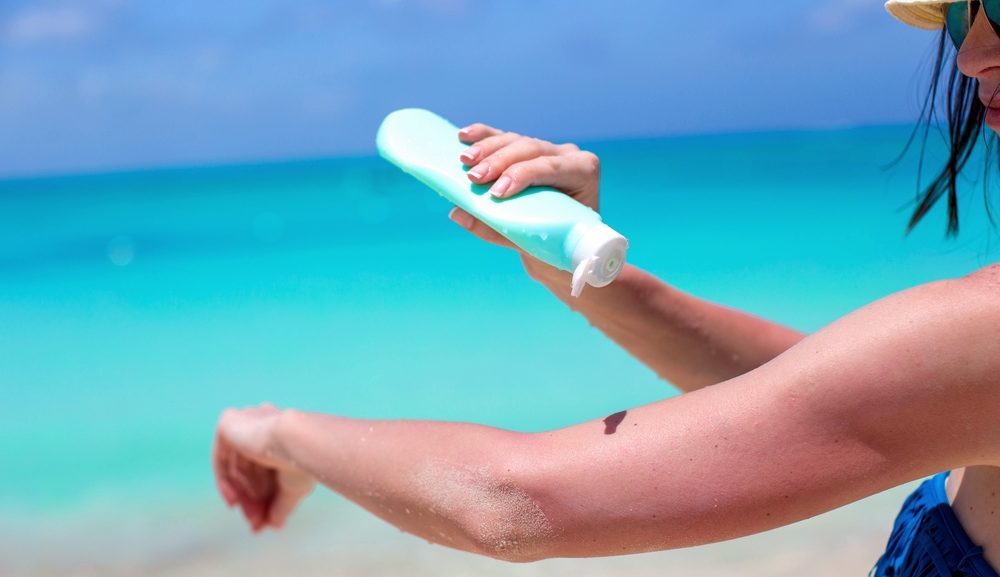 Even if you don't go swimming after applying sunscreen, it can still go down drains when you shower. Aerosol can often spray large amounts of sunscreen onto sand, where it gets washed into our oceans. Each year, about 14,000 tons of sunscreen end up in our oceans.
If we lose coral reefs, we will have lost a vital ecosystem but it will also hurt our economy since coral reefs are a major tourist attraction and source of income in the Riviera Maya.
We know sunscreen protects you against risks of burns and skin cancer but there are alternatives that are safer—for people and for coral—that don't include oxybenzone.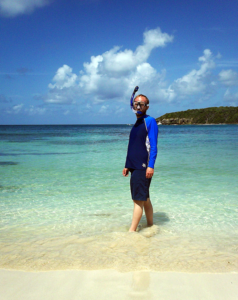 Mineral-based sunblocks that use titanium dioxide and zinc oxide are safer than the ones that use oxybenzone.
In fact many themed parks here in the Riviera Maya will only allow you to use biodegradable sunscreen (they don't contain harmful chemicals). You can buy them at any convenience store while visiting Cancun or the Riviera Maya.
A brand you can purchase with us is Kiin Sun. A biodegradable sunscreen made by a local company with native ingredients.
Dermatologists say clothing is just as effective as sunscreen at protecting from the sun, with the only downside being it doesn't completely cover the body.
So now you know, next time you visit the Riviera Maya or any other beach destination, please use eco friendly products. Help us to preserve the our precious environment.
For more information about our Snorkeling Tours in the Riviera Maya, please visit our website.