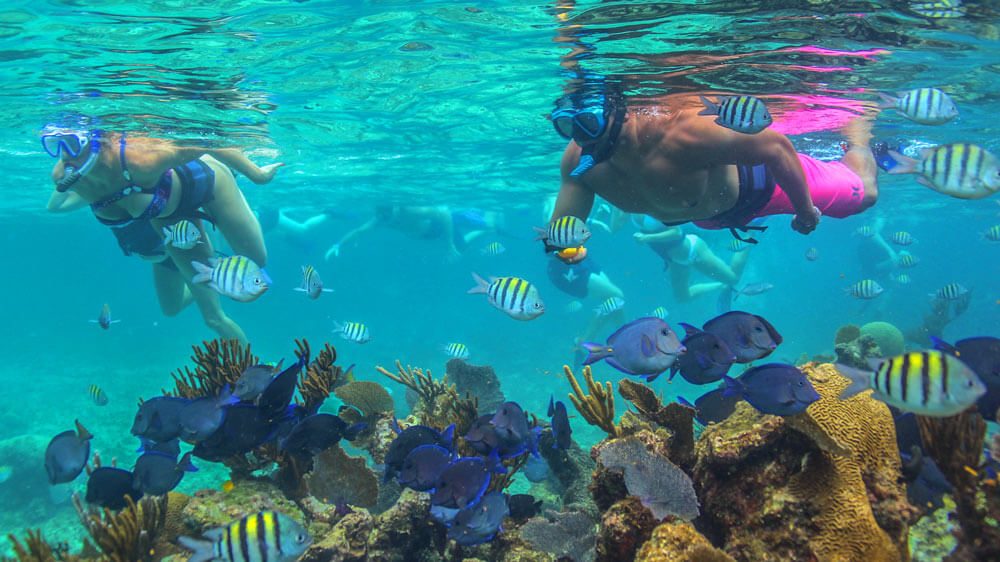 When you travel to a tropical destination, you should definitely take a Snorkeling Tour which is a very popular activity in the surroundings. So, if you don't want to miss this great experience, stay with us, and let's discover the Top 5 places for snorkeling in Cancun.
Best spots for snorkeling in Cancun
MUSA Underwater Museum
It is an underwater museum, located between Puerto Juarez and Isla Mujeres. This museum has more than 470 sculptures that were submerged in 2009 making it a fantastic spot for snorkeling. At MUSA you will see different sculptures such as cars, humans, platforms, and many more surrounded by marine fauna and colorful fish.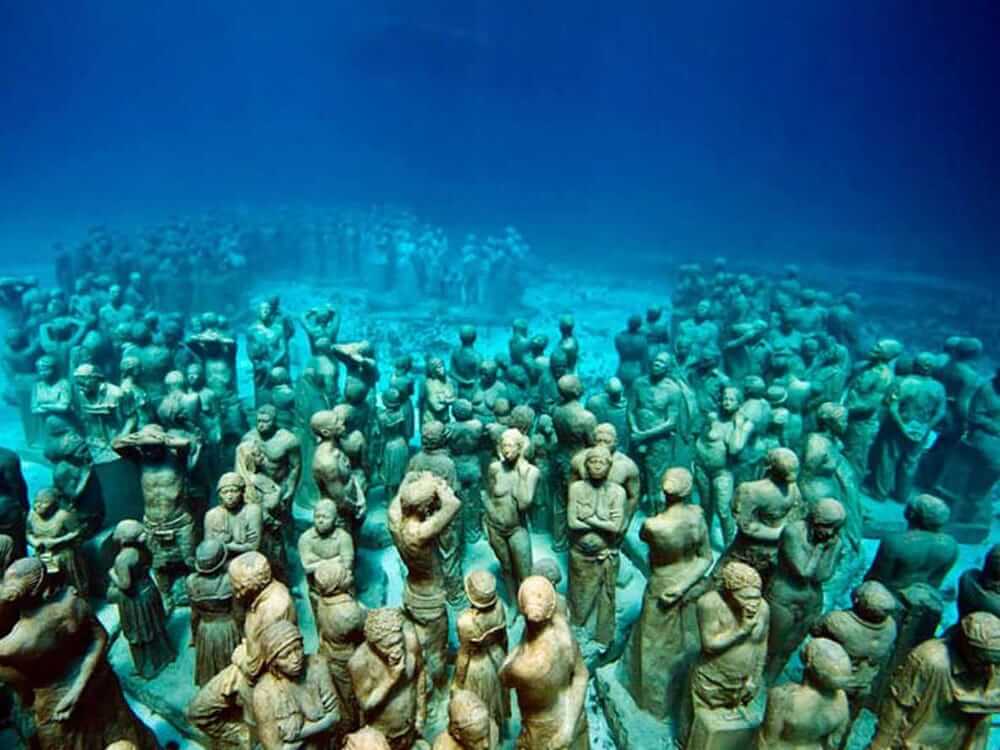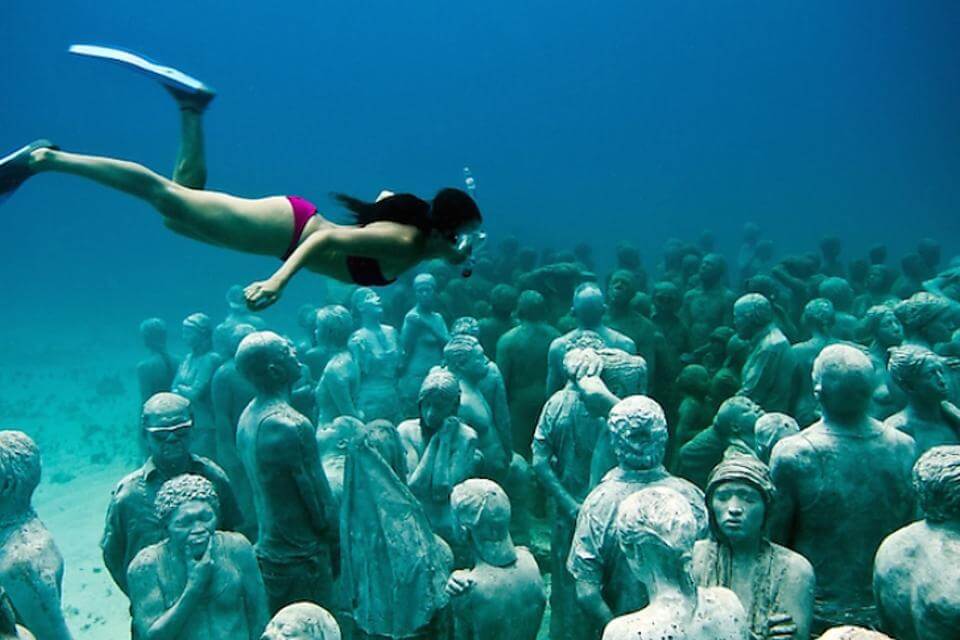 Puerto Morelos
This small town has one of the largest reef barriers in the world that makes it the most incredible place for snorkeling. Taking a Snorkeling Tour is the best option, the captain will take you to the best spot to discover fantastic reefs. You will see stingrays, Starfish, Corals, and even turtles if you are lucky.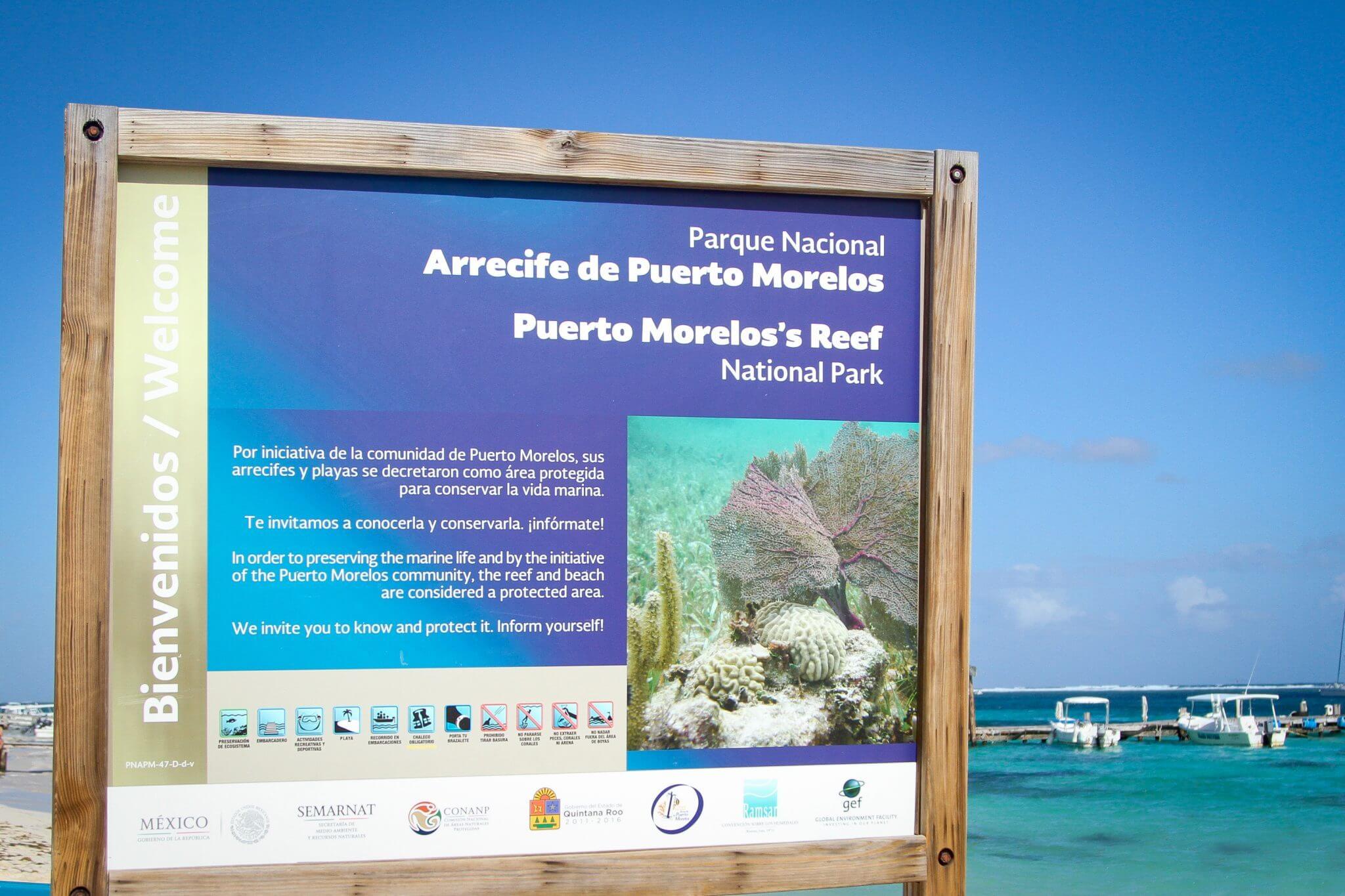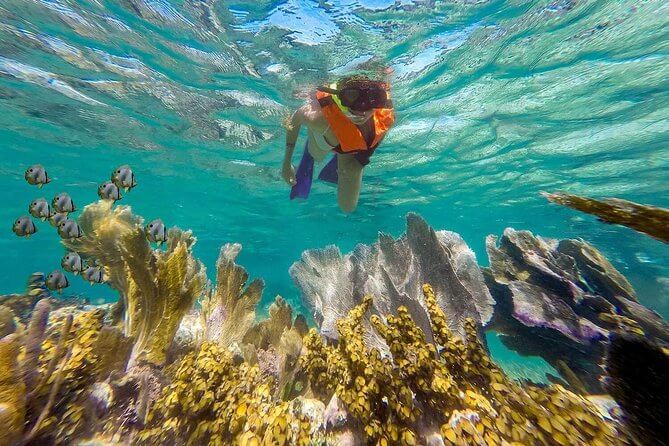 Cozumel Island
The capital of diving, Cozumel Island is very well known thanks to its impressive reefs around the Island. But also for diving certifications, many people come to this place to do this activity. Snorkeling is very popular too, there are many spots to explore in Cozumel such as the popular "El Cielo" filled with starfish that lives up to its name. Palancar and Colombia are great places to do snorkel in Cozumel too.
Isla Mujeres
Just 25 minutes away from Cancun, is located an oasis between the Caribbean sea. Beyond its charming town and beautiful beaches, Isla Mujeres has unique places for snorkeling such as its renowned "El Fario". You can visit it by taking a tour. Garrafon Park is perfect for snorkeling too, right in the Punta Sur area.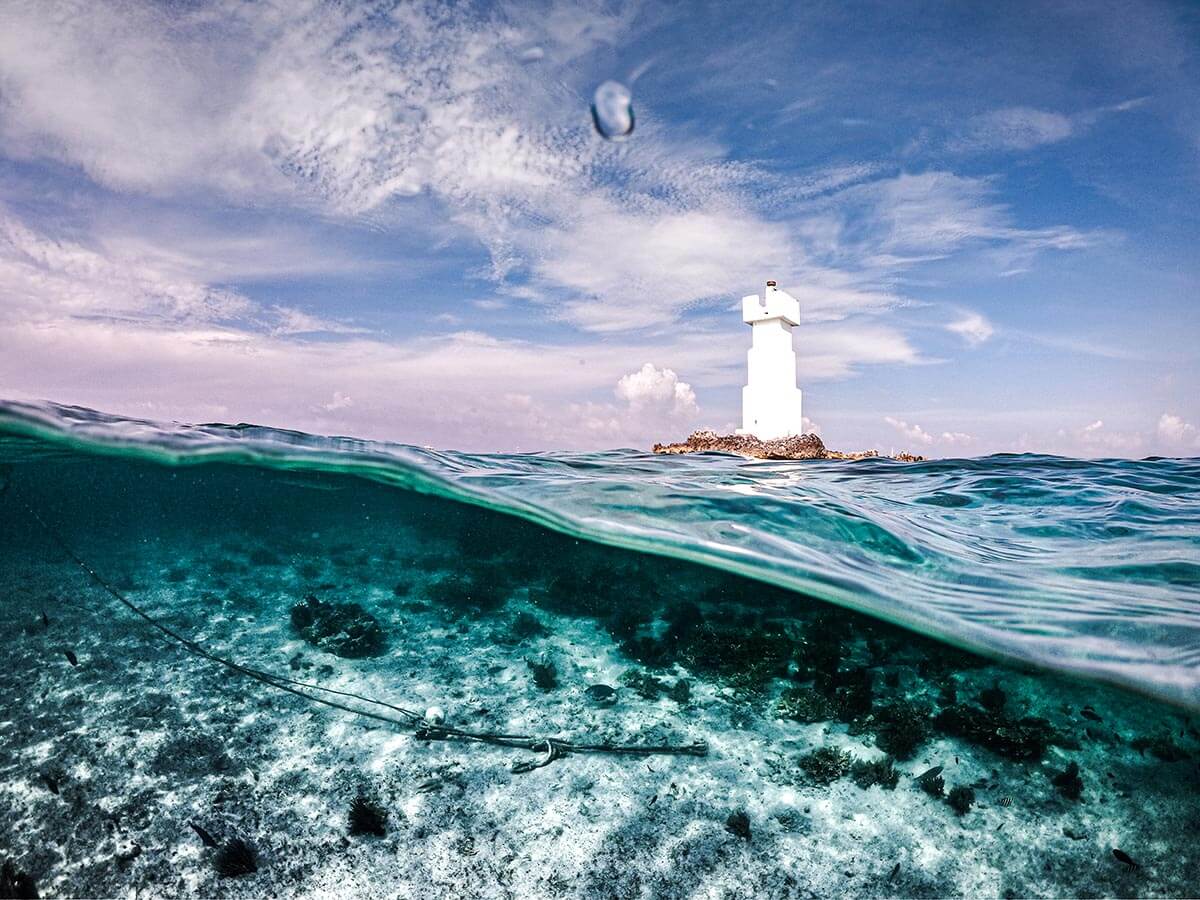 Punta Nizuc
The area suitable for snorkeling in Cancun called Punta Nizuc is located at the southern tip of the island and is the closest coral reef to the Hotel Zone in Cancun. This beautiful reef area is home to turtles, starfish, lobsters, and many other species that live among corals and algae.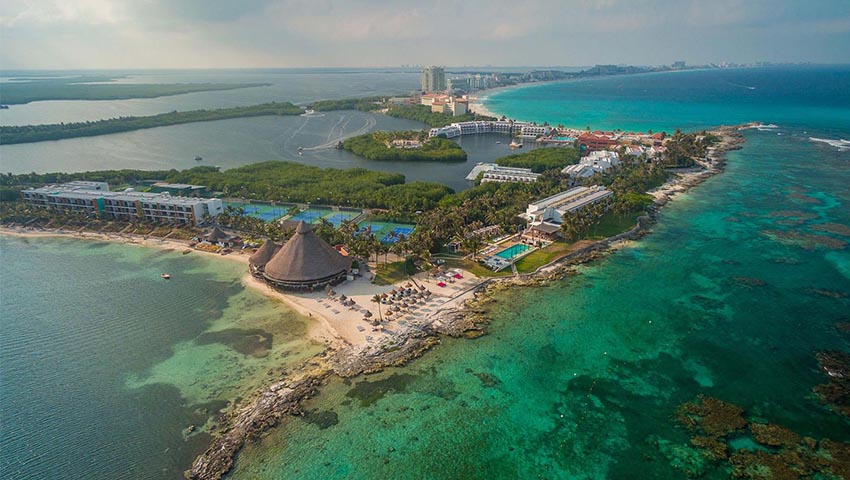 Thanks for reading!
Enjoy your Snorkeling in Cancun!