Along the Riviera Maya runs the second largest Coral Reef Barrier in the world known as the Mesoamerican Barrier Reef and because of this, there a lots of different spots you can visit Snorkeling along the Riviera Maya.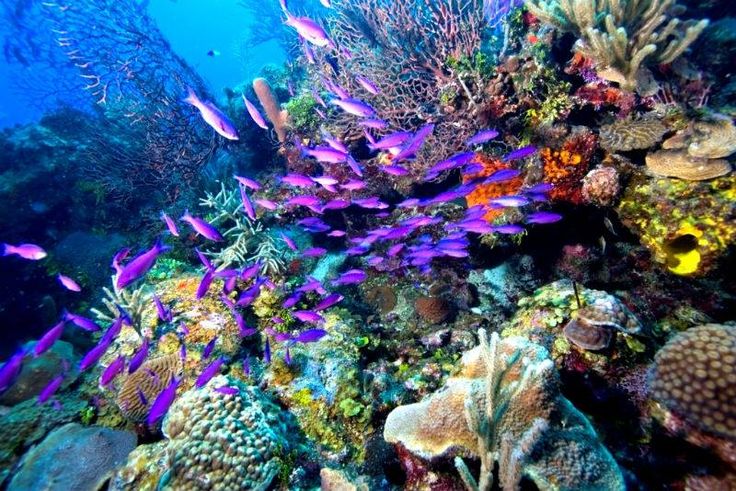 Not only for that… there are also plenty of bays and little beaches with Coral Reef formations that are really nice to visit with beautiful colors all along. There are also beaches with not that many corals but where turtles live all year long and it's a great spot to appreciate these amazing animals, of course, always trying not to disturb them.
So let's talk about some nice places to go Snorkeling in the Riviera Maya.
Puerto Morelos Snorkeling.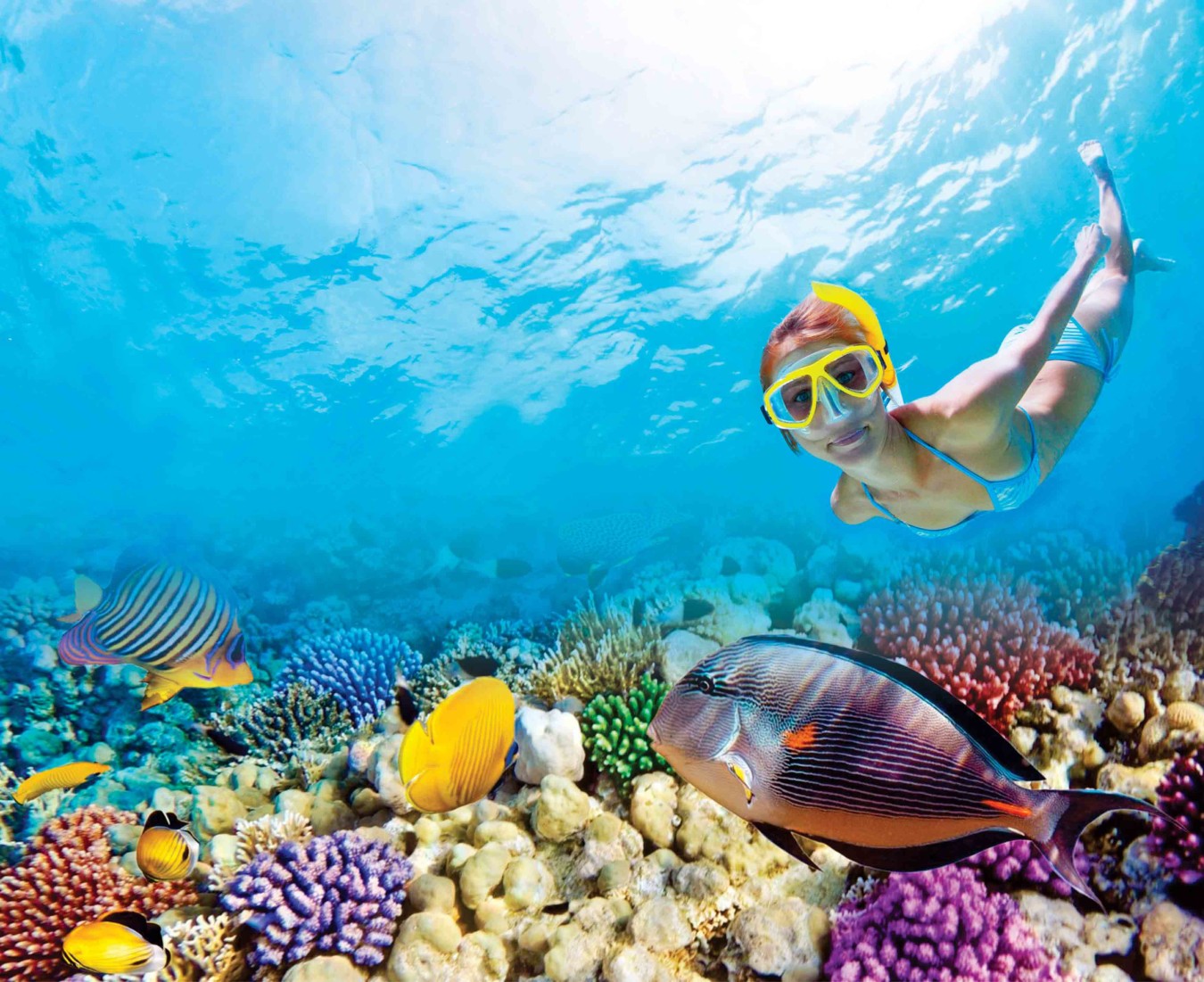 Of course, this is where our tour goes out from, the Riviera Maya Snorkeling Tour. Puerto Morelos is well known because of it's National Marine Protected Park right in front of this magical town in the Riviera Maya. Thru this marine park runs the Mesoamerican Barrier Reef which is the Second Largest Coral Reef Barrier in the world making it great for spotting lots of marine life, like fishes, rays, some turtles, Corals, Lobsters and crabs and more…
From the shore there is a couple of corals you can see, not much, and you have to be careful because there is a Navigation Channel where boats go thru.
Akumal Snorkeling.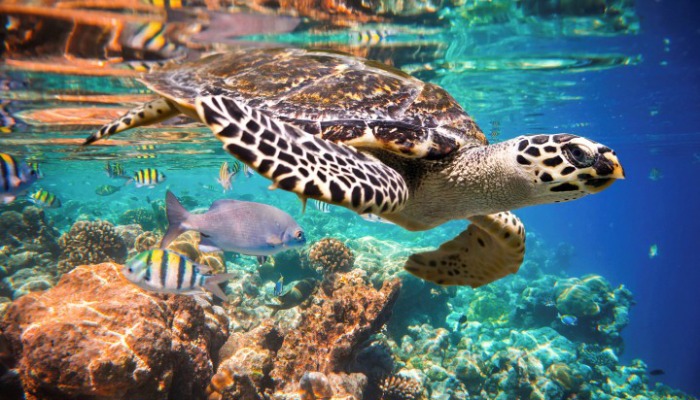 Akumal is the place for turtles, here you can see turtles everyday going just off the shore. You can also see corals and fishes around, but mainly turtles, that's what you come see in Akumal.
Akumal is a great place not far from Playa del Carmen and about one hour and 30 minutes from Cancun.
Xcacel Snorkeling.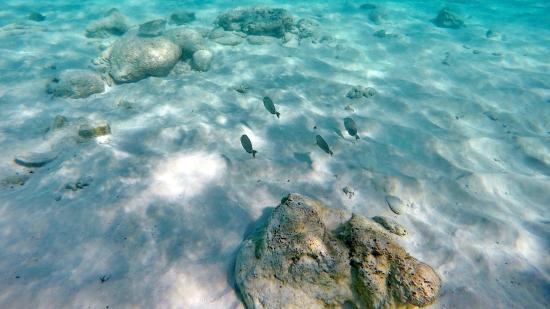 Xcacel is a little bay in the Riviera Maya and its a protected beach because here is where turtles come to do their nests every year, so there is a limited amount of people allowed every day and when is nesting season its a smaller number of people or sometimes its closed.
Xcacel has some really nice coral formation really close to the shore, this formations are not big but are spread around and it's really nice because is shallows and you can can go snorkeling and see a lot of different fishes and corals really close to the shore. To come snorkeling here you should bring your snorkeling gear since there is no shops.
Playa del Carmen Snorkeling.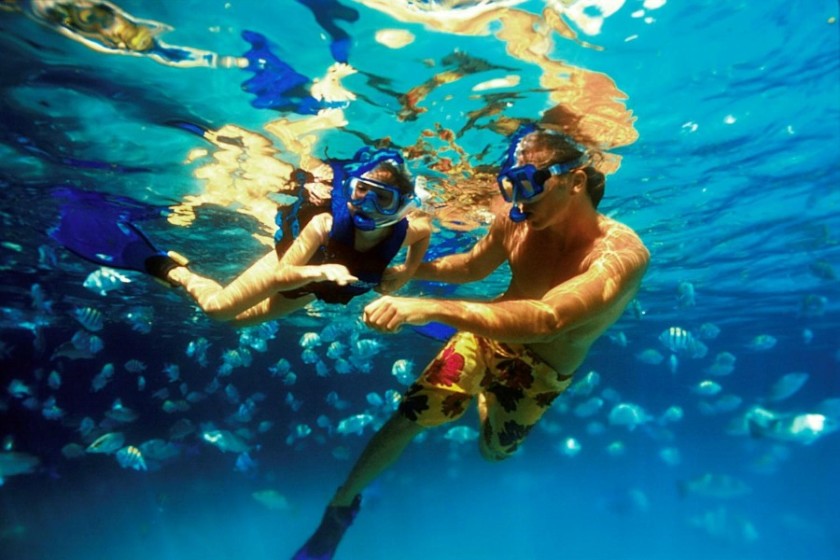 At Playa del Carmen there is some really good snorkeling you can do, but any snorkeling here would need to be done with a tour, since the coral reef formations are not close to the shore.
As in the Riviera Maya Snorkeling Tour, if you do a snorkeling tour in Playa del Carmen you'll have a guide that will take you to different places in the coral reef so you can see the best coral formations and fishes.
Cenotes Snorkeling.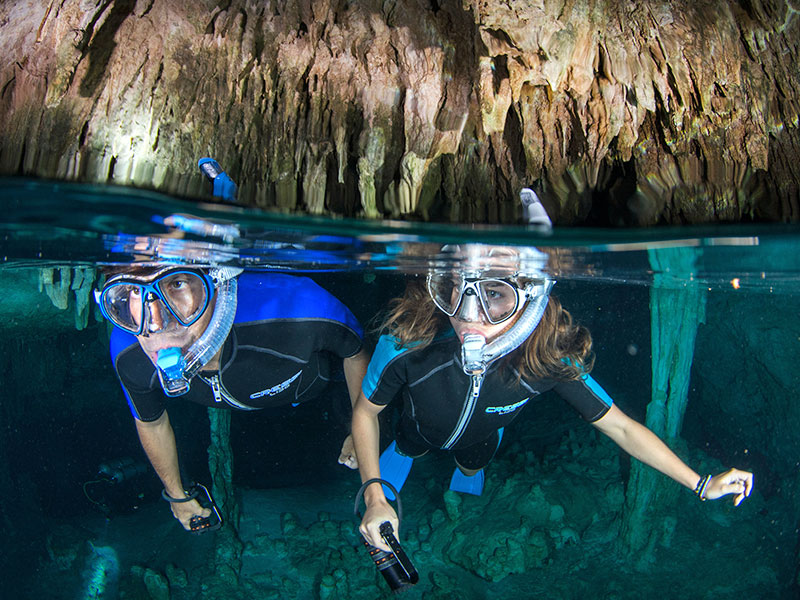 Snorkeling in the cenotes is one nice thing to do. Is not common to take a "Cenotes Snorkeling Tour" however there are different tours that can take you do several activities in the jungle and you can probably bring your snorkeling gear and enjoy some snorkel in the cenote.
When you snorkel in a cenote you will see really nice rocky formations going down for a long way as well as you will see you really nice cave formations to your sides.
Depending on which cenote you go you'll be able to see more or less fishes, these fishes will not be the same you'll see in the ocean.
Xpu Ha Snorkeling.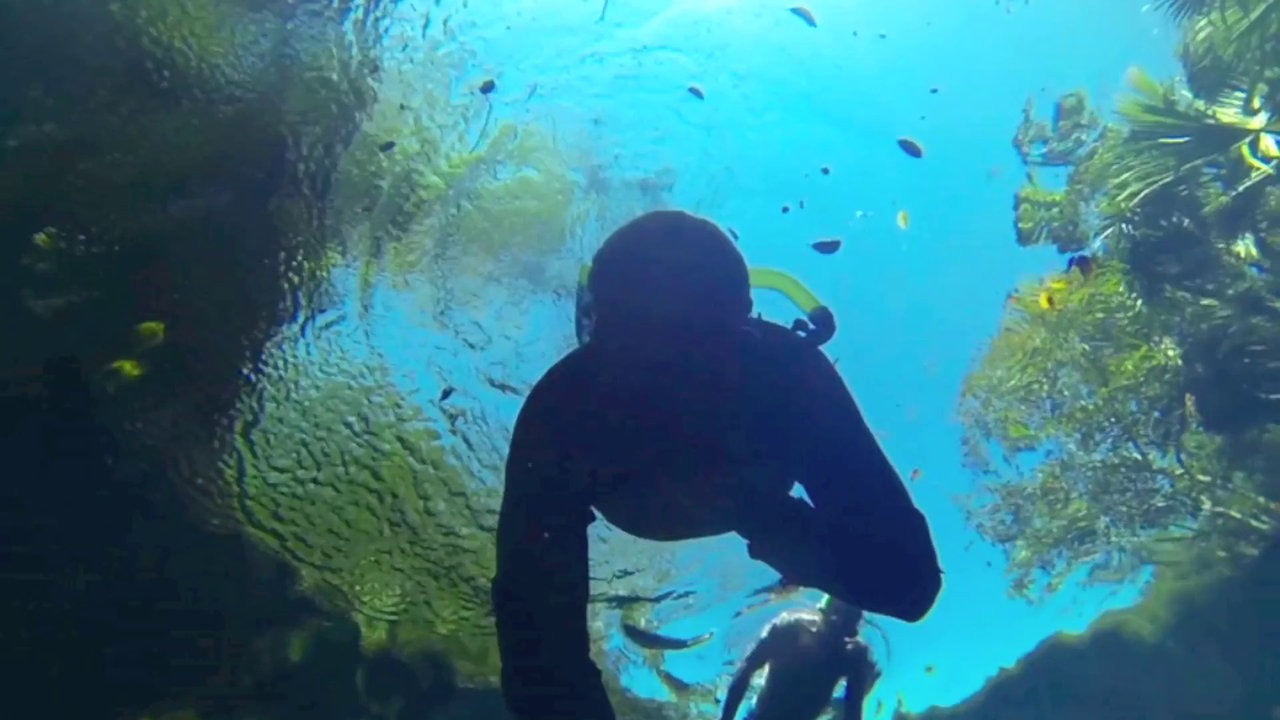 This is a small paradise beach in the Riviera Maya, not too big where you can go snorkeling off shore and see some coral formations and fishes that are not actually part of the coral reef barrier.
Paamul Snorkeling.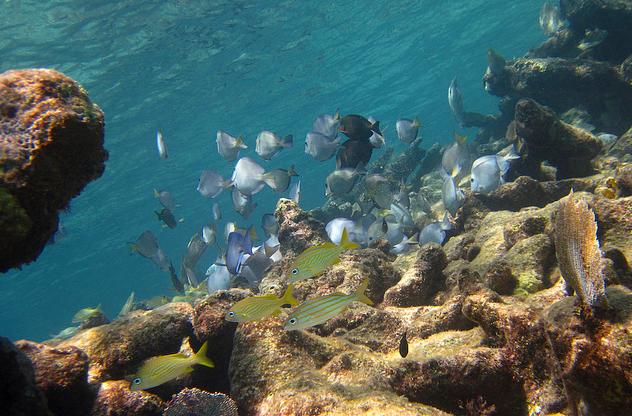 Paamul is a beautiful beach in the Riviera Maya where you can do several things, like camping, bring your RV, spend the they at the beach club there is, and of course, Snorkeling!
Snorkeling in Paamul is great, you have a couple of rocky and coral formation along the shore so you can bring your snorkeling equipment and just go off shore and see some nice fishes and coral formations.
Tulum Snorkeling.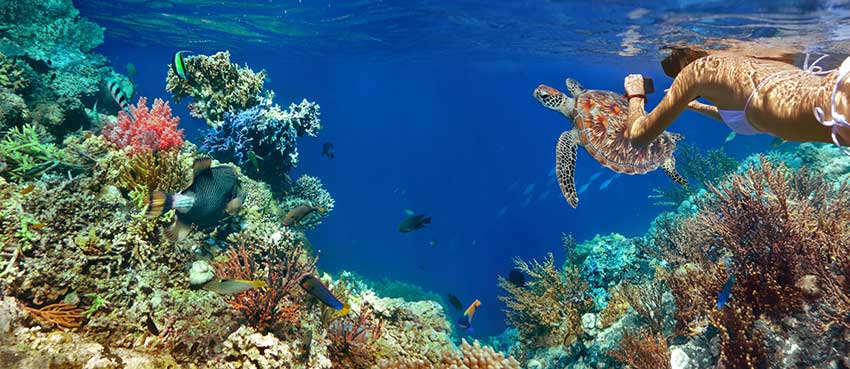 Tulum is the similar as in Playa del Carmen and Puerto Morelos where the Riviera Maya Snorkeling Tour takes place, you need to take a bout to go out snorkeling to the reef formations that are in front of the shore but not by swimming distance.
In Tulum you can do pre-arranged tours or just go on the beach and there will be guys selling you snorkeling tour to visit the close by coral formation that are part of the Mesoamerican Barrier Reef. These tours would be cheap because its right there and it's not far from the shore like in Puerto Morelos or Playa del Carmen.